Artificial Intelligence in Verification
DVClub Europe Meeting – April 2019
FREE to attend In-Person or Online
To receive updates on future meetings please subscribe to the DVClub Newsletter.
Can we improve verification with AI and Machine Learning?
Tool providers have continually improved the performance, capacity, and memory footprint parameters of functional verification engines over the past decade. Today, although the core anchors are still formal verification, simulation, emulation, and FPGA-based prototyping, a new frontier focusing on the verification fabric itself aims to make better use of these engines including planning, allocation, and metrics tracking.
At the same time, artificial intelligence (AI), big data, and machine learning are top of mind for every design team asking, 'How do we make verification even more efficient given that all the core engines have improved and continue to improve; what's the next level? When am I done verifying?
From an Original Article by Ann Steffora Mutschler, executive editor at Semiconductor Engineering.
In this DVClub Europe meeting we look to examine the current state of AI in Verification and see how the emerging tools and methodologies fit into our existing tool matrix and how they can applied to solve some of the current challenges in hardware and software verification.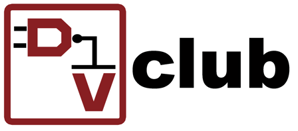 The principal goal of each DVCLUB meeting is to have fun while helping build the European verification community through regular educational and networking events. Attendance at DVClub Europe meetings is free and is open to all non-service provider semiconductor professionals. Each meeting addresses a specific issue faced by the design and verification community and whatever your speciality provides an excellent opportunity for updating knowledge as well as share experiences, insights and issues with other members of the verification community.
DVCLUB Europe is made possible through the generosity of our sponsors.