Next-gen outcomes on systems and silicon mastery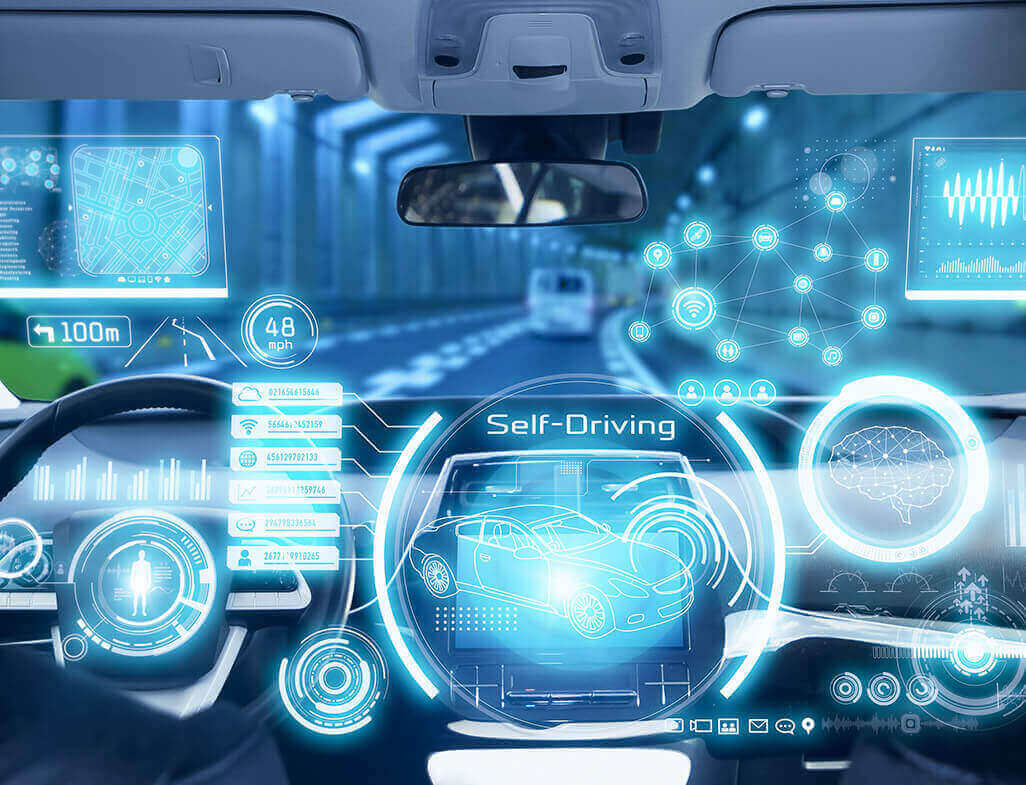 Crafting smart systems for smarter automotive applications
Automotive industry partners are looking for advanced electronics systems for increased safety, better drive, less emission, even advanced road infrastructure. From sensors technology to advanced driving assistant to in-car infotainment – semiconductors are leading the evolution of smart vehicles, striving for zero accidents. At Tessolve, through end to end silicon and systems capability, we are making vehicles safe, secure and reliable.
Focus Areas
Automotive-specific designs we're delivering globally
Over the years, we have focused on in-car electronic systems as well as roadside infrastructure, developing advanced semiconductor solutions to address both. Our exposure to challenges and advances in the automotive sector has enabled us to bring innovative solutions for the sector along with fortifying our expertise.
Chip design
Wafer Testing
Packaged design testing
Building System
PCB design and manufacturing
Embedded Systems
ADAS & Navigation system
HMI Panel For Heavy Construction Vehicles
Pedestrian detection system
Tablet-driver assistance
IoT based infotainment/connected car
ATE Test Solutions
ADAS- V2X modem, EyeQ3*, ITS
Chassis & Safety - Airbag ASIC, Braking ASIC, Steering ASIC, Door Module Driver ICs
Sensor ICs - Gas Fuel Injection Sensor, Air Temperature & Pressure Barometric Sensor, etc.
Power Train ICs - Automotive Battery Management ICs
PCB Solutions
Designs for Biometrics, Sensors, Accelerators, System boards
Multisite PCB designs up to 95 sites
Temperature compliant meeting Automotive standards
Chip Design
DC-DC converter for ECU application
LVDS transceiver for in-vehicle communications
Converter for hybrid car applications
Backlighting chip for car navigation
SoC – 14nm
Sector-specific Achievement
Navigation systems to HMI panels – addressing major SDV needs
Tessolve advances aftermarket solutions for passenger cars and heavy construction vehicles. We bring latest industry leading ARM processors and develop products adhering to CE standards especially for dashboard navigation/ADAS, HMI panels, Driver Console units, Pedestrian Detection systems etc.
Working on automotive chip major's first safety verification project
Engineering and management of end to end automotive chip verification process
Working on Advanced Driver Assistance Systems (ADAS)
Provided ISO26262 consulting to automotive chip major via Tessolve' ISO26262 Certified Safety Professional
Supporting automotive chip major for Secure Car Access Chipset Verification
Using market leader's equipment for Automotive Test and Measurement
Expertise in hardware and software applications
Expertise In Hardware Solutions
Ultrasonic Sensor ASIC | Pressure Sensor ASIC | Gasoline. Common Rail Diesel injection Sensor ASIC | Capacity Sensor ASIC | Airbag sensor ASIC | Angular Rate Sensor ASIC
Tablet for Driver Assistance
Acceleration Sensor ASIC, BMS PMIC, 700V DC-DC converter for Hybrid Cars
Infotainment System | SOM, LCB Back Lighting
Car Access Security IC | V2X Modem IC | GPS Sensor Module
Expertise In Automotive Software Services
AUTOSAR
Functional Safety
HMI
Telematics
Driver Information Platform
Body Control Platform
Bootloader Development and Porting
System Level Test
MCAL Development
MCAL Validation
OS Porting & Integration
Tangible benefits we design and engineer
Independent and Impartial
Flexible Engagement Model
Local and Offshore Resources
Take your Automotive Electronics To The Next Level with Tessolve's services!