Crafting our growth story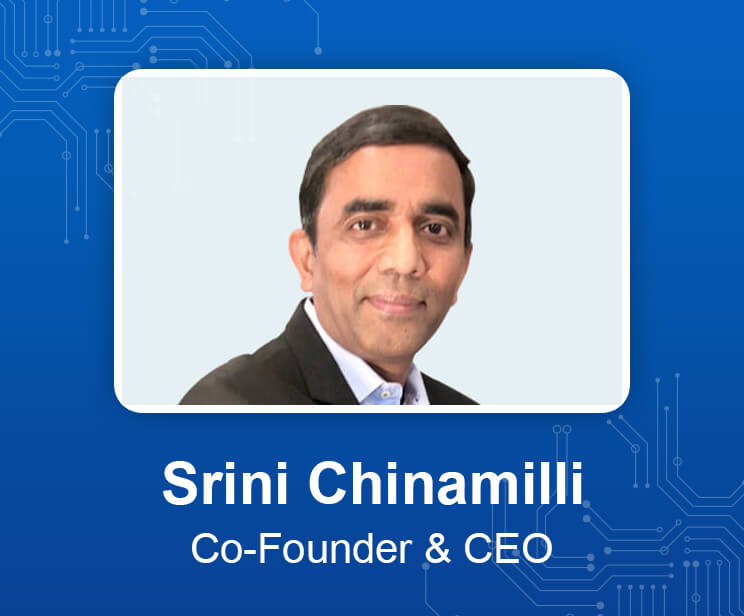 Srini has over 25 years of experience in Semiconductor Engineering and Management. He held technical and management positions at Cirrus Logic and Centillium Communications prior to joining Tessolve as Co-Founder. He has extensive experience in Silicon Validation, Product Engineering and has managed high volume productization of several complex Systems on Chip and Mixed Signal devices. He takes pleasure in building startup teams into world class organizations. Srini completed his Master in Electrical Engineering from the University of Southern California and Bachelor in Electronics from Birla Institute of Technology.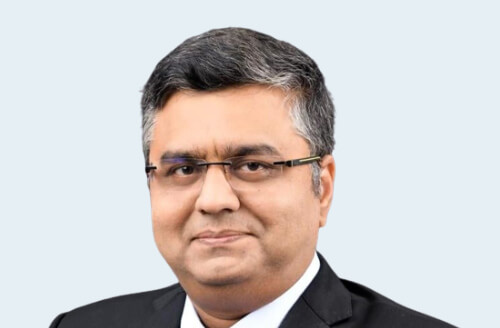 Raghav is a seasoned Finance professional who carries about 20 years of rich experience in IT, manufacturing, metal and retail industries. Prior to Tessolve, Raghav has worked with Inspira Enterprise as CFO. He has also worked with Wipro Limited as a Head of Finance Shared Services, in the Middle East for over two years, Internal Audit and various SBU CFO roles. Other than Wipro & Inspira, Raghav has worked for companies such as Landmark Group, Tata Steel and others. Raghav is a Chartered Accountant and Bachelor of Science (Physics Honors) from Ranchi University. Raghav brings in rich experience in the areas of M&A, P&L initiatives, collections management, contract negotiations, business finance support, shared services, IPO process, controllership, large cross border deals, treasury, and investor strategy.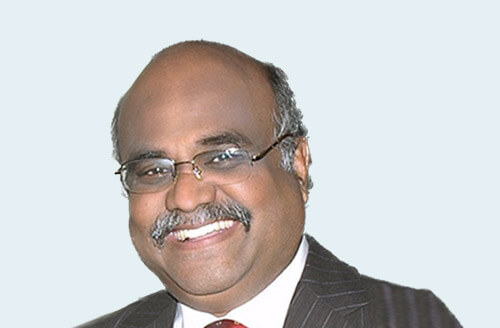 Veerappan brings a rich experience of more than 33 years. He was associated with Sterling Electronics a pioneer in the Indian electronics industry following which he became a Territory Manager at DCM Data Products. He oversaw national level sales and customer support operations with Wipro Technologies before moving on to Motorola as GM - Operations in-charge of MIS, Facilities, HR, Admin, PR, Systems and Commercial. Before joining Tessolve, Veerappan was associated with BPL Telecom as their Head of Operations & Business Development.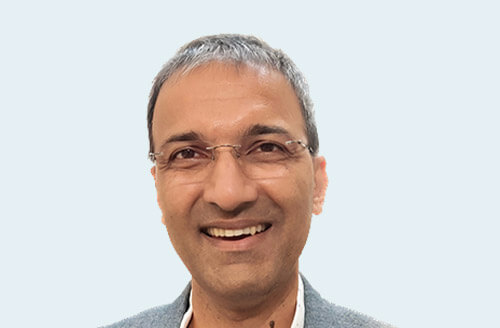 Huzefa is an industry stalwart in the world of ASICs, where he has almost 30 years of experience. Earlier he managed sales, marketing, business development and field applications for Open-Silicon / SiFive for many years and grew their business across all geos - US, EU, China, APAC etc. Prior to Open-Silicon he worked in the US at Intel, ran engineering at a start-up in the Bay Area and also led large engineering teams at Philips and VLSI Technology building ASICs through the 90s. Apart from having a US Patent in his name he has a Masters from Arizona State University in EE and an MBA as well.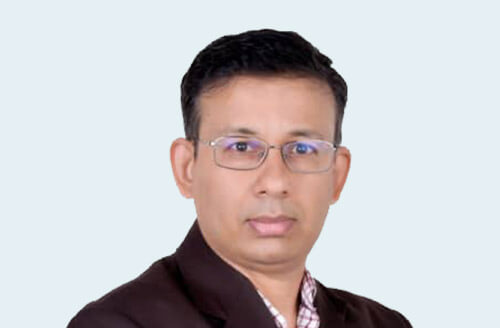 Madhav Rao is a semiconductor industry veteran with over 28 years of experience in the VLSI services industry. Before joining Tessolve, Madhav was Vice President- Silicon Solutions at HCL and was responsible for the overall VLSI Competency Practice, Delivery, and Operations.
Prior executive roles include General Manager & Delivery Head - Semiconductors & Systems at Wipro, and VP, Engineering at Sankalp Semiconductor. Madhav has rich experience in all areas of IP and ASIC development as well as in customer management and business development. Madhav has a Post Graduate Degree in Electrical Engineering from IIT, Kanpur, and an Under-graduate Degree in Electronics from the University of Mumbai.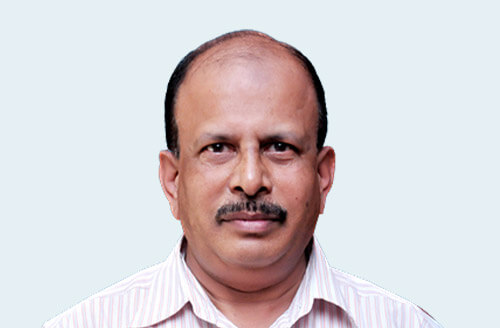 Somashekhar has worked in different roles and brings 30 plus years of semiconductor industry experience into Tessolve. Throughout his career in the VLSI industry, he has been part of complete product development, from design to post-silicon validation.
Before joining Tessolve, he was the Co-founder & CEO of ANALOGSEMI, his own startup. Prior to this, he was the Technology Manager at Tata Elxsi and was responsible for building Analog/Mixed-signal team, Technical support & Delivery, and strategic Business development. Somashekhar has also worked with GE Global Research, Bharat Electronics Ltd in various capacities heading Analog IC Designs. He holds Bachelor's degree in Electronics & Communication from Mysore University, Karnataka and MS in Microelectronics from Bircham International University, Spain.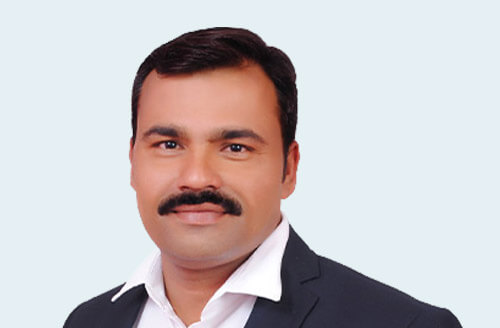 Rajesh Vaddempudi is currently the Senior Vice President of Engineering at Tessolve and heads the Test Engineering Division. Rajesh has been associated with Tessolve since 2004 and is having more than 19 years of Industrial experience. Throughout the years, he has been instrumental in heading multiple teams and growing Test engineering division to 800+ Test Product Engineers. Before joining Tessolve, Rajesh was working with Texas Instruments India, on Mixed-Signal Product testing. Specialised in Mixed-signal and High-Speed Digital Product Testing, he is personally interested in training Engineers and improving cycle times. Rajesh Graduated from NTTF Bangalore with Diploma in Electronics and communication and MS in VLSI System Design from Coventry University.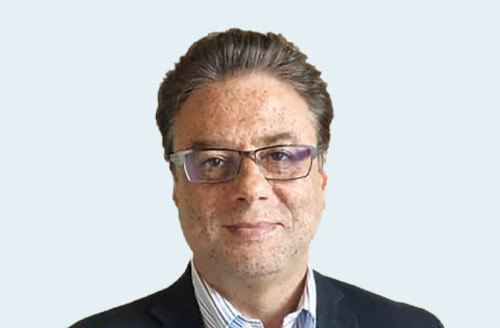 Sudhir has over 25 years of Semiconductor Engineering, Operational & Business leadership experience. He has held technical and management leadership positions at Texas Instruments, UT Dallas, ST Microelectronics & Anora across diverse functional areas in Mixed Signal IC Design, Systems Engineering, Silicon Validation, Hardware Design, Semiconductor Test & Product Engineering. He enjoys building scalable world class teams that thrives on creative problem solving by de-centralizing decision making and recognizing employee initiative. Sudhir has a M.S. in Electrical engineering from University of Texas at Dallas and B.S. in Electronics & Communications from National Institute of Technology, India.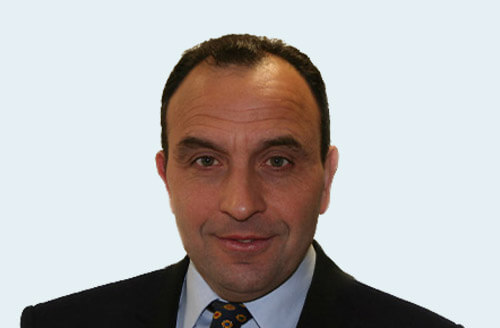 Dr. Mike Bartley has over 30 years of experience in software testing and hardware verification. He has built and managed state-of-the-art test and verification teams inside a number of companies (including STMicroelectronics, Infineon, Panasonic and start-up ClearSpeed) and also advised a number of companies on organizational verification strategies (ARM, NXP and multiple start-ups). Mike successfully founded and grew a global test and verification services company, delivering services and solutions to over 50+ clients in wide range of technologies and industries. Mike, recognized as a global thought leader in design verification, is now a subject matter expert in VLSI with Tessolve, working with clients to understand their requirements and develop solutions to help them create successful, innovative products.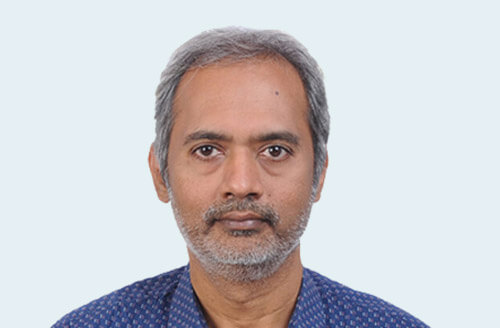 Yogan has been with Tessolve since 2004. Currently, he is the Vice President of Engineering at Tessolve, in charge of defining the roadmap for Test Engineering, H.W interface, and other programs. Throughout the years, he has been instrumental in heading multiple teams in R&D, Test engineering and PCB divisions in Tessolve.
Before joining Tessolve, Yogan was with Teradyne Asia Test Application Group, handling Test Engineering projects from Teradyne US and Europe. His earlier years were with Salland Engineering, National Semiconductor and SPEL. He brings an experience of 30 years in the field of ATE testing and has presented papers on Test technique at various conferences and written multiple articles on Test and Measurement.
He is personally interested in guiding Engineers and appreciates Traditional Arts.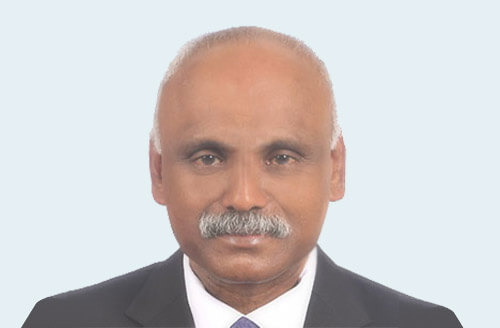 Jeyaseelan has 32+ years of experience in Semiconductor Industry. Started his career in Test Engineering at Fairchild Semiconductor, Singapore. Moved to National Semiconductor, Penang to manage NPI Team and was also the pioneer Device Engineering team for Boundary Scan products. Progressed to Director of Quality and Engineering. Engaged in TPM methodology by JIPM of Japan and received TPM Excellence Award. Implemented Kaizen and Six Sigma methodology and practices at National Semiconductor resulting in operations breakthrough results. After 21 years joined First Solar, the largest Thin Film Solar module manufacturers managing Engineering organisations. Held key leadership position in starting up TetraSun for First Solar, the silicon based operations before joining Tessolve Semiconductor 5 years later. Received EE Engineering from Workers Institute of Technology, completed AMSE and Factory Management Degree from Sanno Institute of Japan. At Tessolve, he oversees operations in Malaysia, Thailand and Philippines.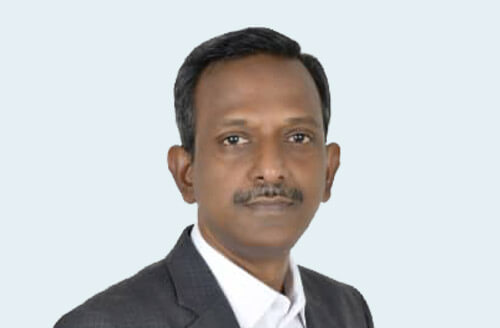 Rajakumar has over 30 years of experience in Engineering and Operations positions. Prior to joining Tessolve, as General Manager of Third Millennium Test Solutions (3MTS), he managed the India center for about 10 years, working with low-cost PXI-based semiconductor test solutions for a variety of analog, digital, and mixed-signal devices. Earlier, he was at SRA Systems, handling semiconductor test engineering on PXI-based ATEs. Before that, he was at Murugappa Electronics (MEL Systems, MELSS) handling diverse Technical and Management positions from Tech Support to Development & Engineering of multiple Test & Measurement systems, for close to 10 years. He received his BE from Madurai Kamaraj University, Diploma in Management from IGNOU New Delhi, and Executive MBA from KSOU Mysore.
Hero Electronix Leadership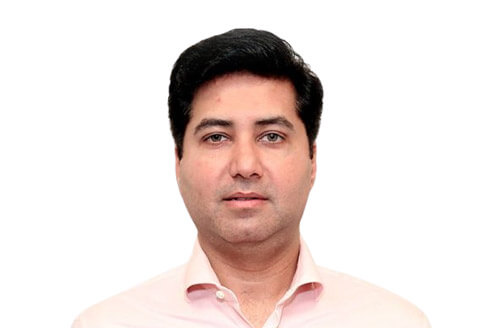 Mr Ujjwal Munjal, an astute leader and business builder, completed his BBA in international management from Pepperdine University, California. He started his career as a Trainee with KPMG Consulting and with Hero Motor Corp Limited before joining Rockman Industries Ltd, one of the oldest companies of the Hero Group, in year 2003. He gradually moved up and now serves the organization in the capacity of Managing Director. Ujjwal has been been instrumental in taking Rockman's revenue growth from USD 15 Million to more than USD 300 Million in the last 13 years and increasing its footprints from 1 plant to now 5 plants at 4 locations. He brings in dynamism and ability to think new & different while expanding business horizontally and vertically. He believes in empowerment to people and motivates people to work as a cohesive team to help achieve the company goals. He aims to make Rockman a most sought after employer and nurture people to be more professional and system oriented at the same time striving for Business Excellence.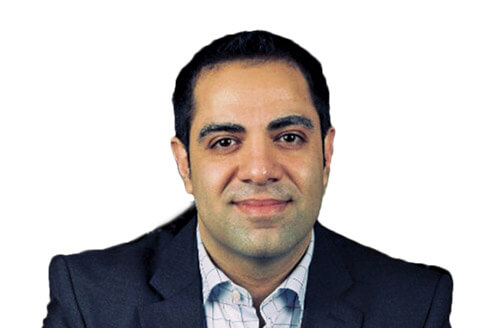 Nikhil leads Hero Electronix, investing and growing its technology business in India. Prior to joining Hero Electronix (Hero Group's venture into the technology space with a vision to create a $1Bn+ digital products and services enterprise), Nikhil was a partner at Parthenon EY. He headed the firm's Technology, Media and Telecom (TMT) and Business Services sectors. He was also a part of EY's new global Corporate Finance & Strategy practice (CF&S). Nikhil holds an MBA from Michigan Ross and a Bachelor's degree in Mechanical Engineering from the Delhi College of Engineering.