Guiding the Tessolve story into its new chapters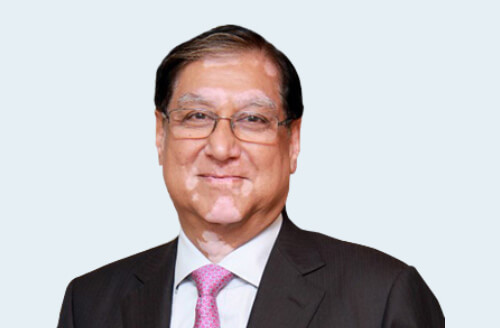 Mr. Suman Kant Munjal is the Chairman of Rockman Industries Ltd, a part of renowned Hero Group. Under Mr. Munjal's guidance and leadership, Rockman has scaled to become a leading auto component company. It is today amongst the largest manufacturers of aluminum die casting components and chains for the automotive industry in India with manufacturing facilities at 5 locations. Mr. Munjal started his career in Rockman Cycle Industries Limited in 1975, taking over the reigns as the CEO of the Company in 1983. He established the Auto Components division for Rockman in 1995 by manufacturing motorcycle chains and further diversified into the aluminium die-casted auto components space in the year 2000. Mr. Suman Kant Munjal is in the board of various group companies including Hero MotoCorp (publicly listed), Hero Corporate Services, Hero Steels Limited, Hero Future Energies, BML Educorp (a non-for-profit university initiative by the Hero Group). Mr. Munjal is also the Chairman of Hero Group's latest venture Hero Electronix and its subsidiary Tessolve Semiconductor. Mr. Munjal is an exceptional human being, known to lead his Rockman employees as a family. He is involved in a number of philanthropic and cultural activities and actively contributes to many social causes.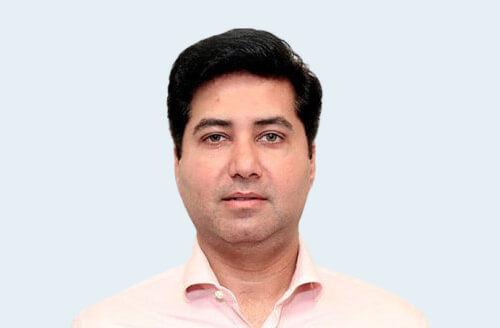 Mr Ujjwal Munjal, an astute leader and business builder, completed his BBA in international management from Pepperdine University, California. He started his career as a Trainee with KPMG Consulting and with Hero Motor Corp Limited before joining Rockman Industries Ltd, one of the oldest companies of the Hero Group, in year 2003. He gradually moved up and now serves the organization in the capacity of Managing Director. Ujjwal has been been instrumental in taking Rockman's revenue growth from USD 15 Million to more than USD 300 Million in the last 13 years and increasing its footprints from 1 plant to now 5 plants at 4 locations. He brings in dynamism and ability to think new & different while expanding business horizontally and vertically. He believes in empowerment to people and motivates people to work as a cohesive team to help achieve the company goals. He aims to make Rockman a most sought after employer and nurture people to be more professional and system oriented at the same time striving for Business Excellence.
Nikhil leads Hero Electronix, investing and growing its technology business in India. Prior to joining Hero Electronix (Hero Group's venture into the technology space with a vision to create a $1Bn+ digital products and services enterprise), Nikhil was a partner at Parthenon EY. He headed the firm's Technology, Media and Telecom (TMT) and Business Services sectors. He was also a part of EY's new global Corporate Finance & Strategy practice (CF&S). Nikhil holds an MBA from Michigan Ross and a Bachelor's degree in Mechanical Engineering from the Delhi College of Engineering.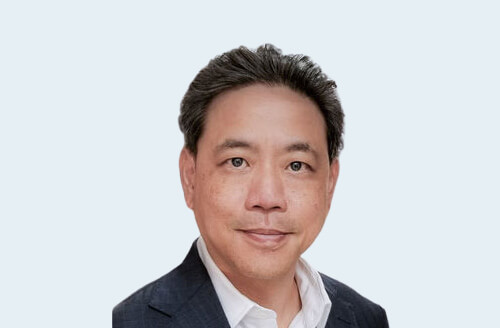 Wai San is a Founder and Managing Director of Novo Tellus Capital Partners. He has led the investment activity of the fund since its founding in 2011. Wai San is the chairman of portfolio companies AEM Holdings and Novoflex Pte. Ltd, and represents the fund on the boards of MFS and Luma Holdings. Wai San started his career as an R&D engineer with Motorola's Cellular Infrastructure Group and subsequently joined management consultants AT Kearney in their High Technology practice group. Prior to founding Novo Tellus Capital Partners, Wai San was a Managing Director with Baring Private Equity Asia in their Silicon Valley and Singapore offices where he led investments in IT hardware, SaaS, semiconductor capital equipment, and industrials.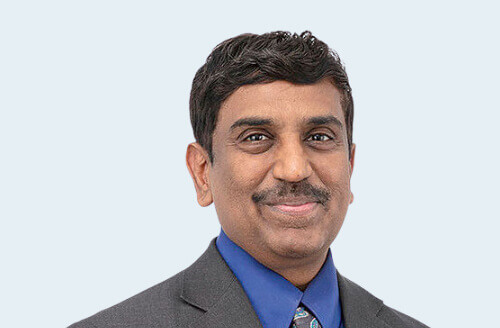 Dr. Sailesh Chittipeddi is Executive Vice President and General Manager of IoT and Infrastructure Business Unit of Renesas. Before Renesas, he served IDT as Executive Vice President of Global Operations and CTO, with an additional focus on corporate growth and differentiation. Prior to joining IDT, Dr. Chittipeddi was President and CEO of Conexant Systems and served on its Board of Directors. Before that, he held several executive roles at Conexant Systems, including COO, co-President, EVP for Operations and Chief Technical Officer, with responsibility for global engineering, product development, operations, quality, facilities, IT and associated infrastructure support. Dr. Chittipeddi started his career in technology with AT&T Bell Labs and progressively managed larger engineering and operations groups with AT&T Microelectronics/Lucent and Agere Systems. Dr. Chittipeddi serves on the Board of Directors for Avalanche Technology (USA) and Tessolve (Division of Hero Electronix, India). He also serves as a Board Observer in Blu Wireless Technology (Bristol, UK), Peraso Technologies (Canada) and Anagog (Israel). Dr. Chittipeddi holds five degrees, including an M.B.A from the University of Texas at Austin and a Ph.D. in physics from The Ohio State University. Dr. Chittipeddi has earned 64 U.S. patents related to semiconductor process, package and design, and has had nearly 40 technical articles published.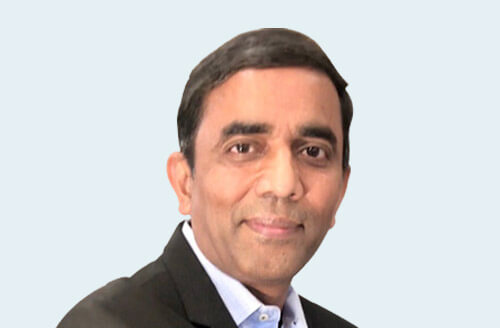 Srini has over 25 years of experience in Semiconductor Engineering and Management. He held technical and management positions at Cirrus Logic and Centillium Communications prior to joining Tessolve as Co-Founder. He has extensive experience in Silicon Validation, Product Engineering and has managed high volume productization of several complex System on Chip and Mixed Signal devices. He takes pleasure in building startup teams into world class organizations. Srini completed his Masters in Electrical Engineering from University of Southern California and Bachelors in Electronics from Birla Institute of Technology.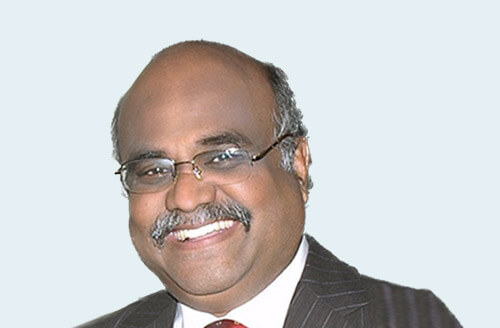 Veerappan brings a rich experience of more than 33 years. He was associated with Sterling Electronics a pioneer in the Indian electronics industry following which he became a Territory Manager at DCM Data Products. He oversaw national level sales and customer support operations with Wipro Technologies before moving on to Motorola as GM - Operations in-charge of MIS, Facilities, HR, Admin, PR, Systems and Commercial. Before joining Tessolve, Veerappan was associated with BPL Telecom as their Head of Operations & Business Development.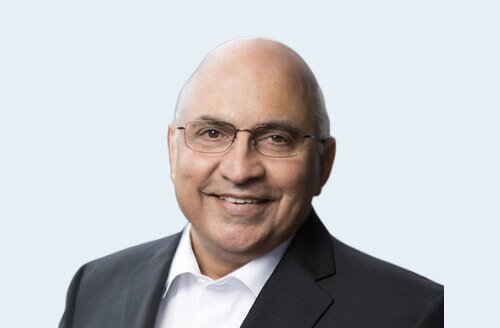 Sunit Rikhi is an executive with over forty years of experience in the semiconductor industry. In 2015, Sunit retired from a 30-year career with Intel as Vice President and General Manager of Intel Custom Foundry. During his Intel career, Sunit played leadership roles in Technology Development including Physical Design EDA, Mask Operations, Factory Automation, Advance Design, and the Foundry Business. Since his retirement from Intel, Sunit has been involved with several young companies in roles such as Non-Executive Director, Advisor, and Executive Consultant. Sunit received his MSEE from University of Washington and his BSEE from BITS Pilani, India.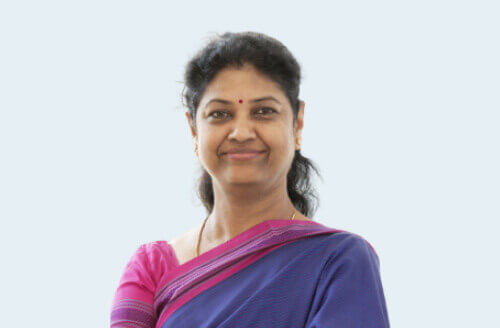 Manorama Nagarajan has been a finance leader with a career spanning ~ 37 years across various industries. Prior to coming on board of Tessolve, she was the Group CFO of Krishna Maruti Ltd and prior to that at Rockman Industries Ltd, one of the star companies of the BML Munjal led Hero Group. During this span, she has managed growth – organic and inorganic, with profitability. She has successfully implemented robust processes and been a digital CFO, introducing and supporting digital transformation. She has done acquisitions and JVs and managed post acquisition integrations.