Formal Verification
DVClub Europe Meeting – May 2018
FREE to attend In-Person or Online
To receive updates on future meetings please subscribe to the DVClub Newsletter.
Formal Verification can help you find bugs earlier in the design cycle and accelerate root cause analysis. But success with Formal requires the effective selection and implementation of the right formal technologies and methods. In this DVClub meeting our speakers will share their experiences adopting Formal Verification and then open the floor for discussion followed by the usual networking opportunities.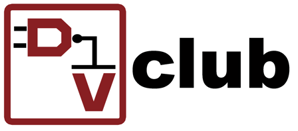 Time
Session Description
Slides
Videos
11.30 BST
Arrival and Networking
12.00 BST
Welcome and Introduction

Mike Bartley, Senior Vice President – VLSI Design, Tessolve

12.05 BST
Deep Formal Methodology for Arm Austin's A-class CPUs: Evolution and Learnings
Vikram Khosa, Principal Engineer, Arm
Download
View
12.30 BST
Two Case Studies in Formal Deployment on ARM CPUs : Instruction-Fetch and Floating-Point Datapath
Vaibhav Agrawal, Principal Engineer, Arm
Download
View
12.55 BST
Meeting the Challenge: Formal Verification of an FPU
Nicolae Tusinschi, Product Specialist Design Verification. OneSpin Solutions
Download
View
13.10 BST
It's Been 24 Hours – Should I Kill My Formal Run?
Jeremy Levitt, Principal Engineer, Questa Formal R&D, Mentor, A Siemens Business
Download
View
13.25 BST
Closing Remarks
13.30 BST
Networking
The principal goal of each DVCLUB meeting is to have fun while helping build the European verification community through regular educational and networking events. Attendance at DVClub Europe meetings is free and is open to all non-service provider semiconductor professionals. Each meeting addresses a specific issue faced by the design and verification community and whatever your speciality provides an excellent opportunity for updating knowledge as well as share experiences, insights and issues with other members of the verification community.
DVCLUB Europe is made possible through the generosity of our sponsors.