RISC-V Test and
Verification Solutions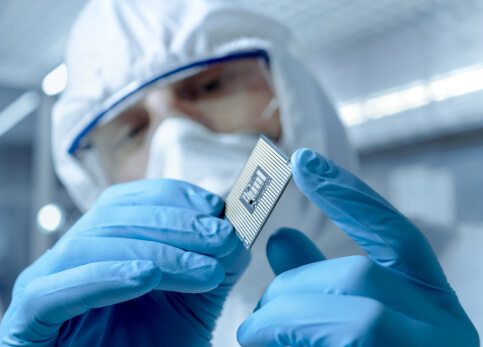 Expert, independent RISC-V Verification Services
RISC-V is the new instruction set architecture (ISA) that is set to become a standard open architecture for industry implementations under the governance of the RISC-V Foundation. RISC-V is a compact ISA that is ideal for embedded applications, including low-power platforms for the Internet of Things (IoT). The Verification of SoC or FPGA devices is widely recognised as the largest task in silicon development and real-world RISC-V based platforms will continue to rely on industry-leading Verification methodologies to deliver high-quality solutions on-time and on-budget.
To help you deliver successful RISC-V based designs Tessolve can offer specific services that build on and extend the world-class Verification services that we have been delivering to the semiconductor industry since 2008.
The asureISG tool from Tessolve s extends the companies traditional consultancy services to provide verification engineers with an advanced Instruction Stream Generator that they can use to accelerate the verification of CPUs with complex performance enhancements.
The Latest Tools, Methods and Engagement Models
Tessolve have access to the very latest tools and methodologies including expertise in SystemC, SystemVerilog, UVM, e/eRM and Formal. Our customers, from large corporates to small start-ups, benefit from our flexible engagement models which help to ensure our projects meet their requirements, resources and budget, supporting ; time and materials or fixed-price, augmented or managed and onsite, offsite or blended.
Additional Verification Services
Instruction Stream Generation (asureISG)
Network and Device Security
Gate Level Simulation
The ISA was originally designed to support computer architecture research at the University of California, Berkeley but has since moved into the commercial space through the RISC-V foundation. The foundation is a non-profit corporation that directs the future development and drives the adoption of the RISC-V ISA. It now includes over 40 members including: AMD, BAE Systems, Google, Hewlett Packard Enterprise, Huawei, Micron, Microsoft, NXP, NVIDIA, Oracle and Qualcomm. See all members.
RISC-V Technical Information
A full suite of technical specification and software tools including a GNU/GCC software tool chain, GNU/GDB debugger, an LLVM compiler, a Spike ISA simulator, QEMU, and a verification suite can be download from the RISC-V Specification Page. The article pictured above "RISC-V Offers Simple, Modular ISA" appeared in The Linley Group's Microprocessor Report of March 2016 and provides a good overview of the feature set.
Why Choose Tessolve for Your RISC-V Project?
By engaging with Tessolve you are working with a team of world-class experts in Verification who have worked on many ISA architectures and across a broad range of industries. Here at Tessolve we always follow through on our commitments and stay clear on timescales. We know how to balance your budget with your objectives and we are always diligent in our approach and flexible to your changing requirements.
We retain our clients because of our flexibility and their confidence in our ability to deliver. Find out what our customers have to say about us, or check out some of our case studies.
In the paper "A Hierarchical and Configurable Strategy to Verify RISC-V based SOCs" (presented at DVCon USA 2018) Tessolve outline a hierarchical and configurable verification strategy for RISC-V based IP and SOCs.
Download Whitepaper