Introduction to System Level Test
Test Club Meeting –July 2023
To receive updates on future meetings please subscribe to the Test Club Newsletter.
Introduction to System Level Test
This is a "System Level Test" Learn what is SLT (System Level Test), why it is needed, and how you could implement it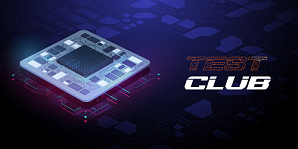 Test Club is aimed at the sharing of technical expertise amongst professionals while helping build the silicon test community through regular educational and networking events. Test Club membership is free and is open to all semiconductor professionals with an interest in improving silicon test strategies. Tessolve organizes Test Club events.
Test Club is made possible through the generosity of our partner.